---
Opera Mint is a young, dynamic and innovative company with a strong commitment to new music but also performing traditional repertoire to a high standard. Members regularly sing as soloists in choral society concerts, weddings and other functions, both in the UK and abroad.
Opera is for everyone - including young children - especially when it is about letting rip and making everybody Very Cross Indeed!
---
Opera Mint's weekly classes are currently being run on Zoom, on Thursday night 7.00pm. Contact Opera Mint at info@operamint.co.uk or phone 0121 454 3087
We hope to be back to our normal shedule when the Covid 19 pandemic is over.
---
Opera Mint holds regular concerts at the George Road Meeting House in Birmingham (below). They will resume once the Corona virus crisis is over, so keep watching this space for news of the more events.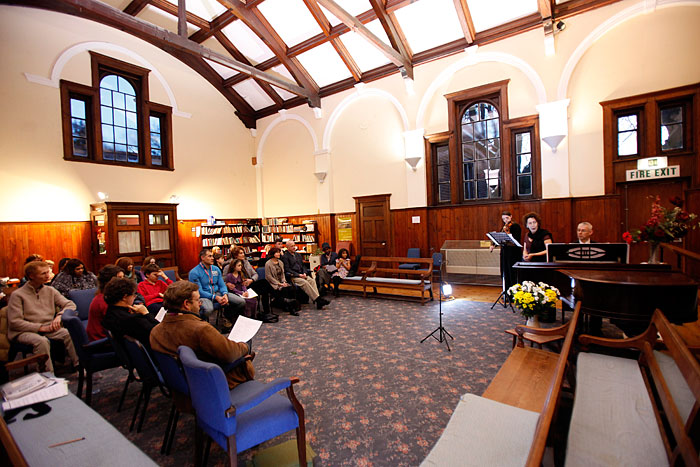 ---